Young Adults upcoming events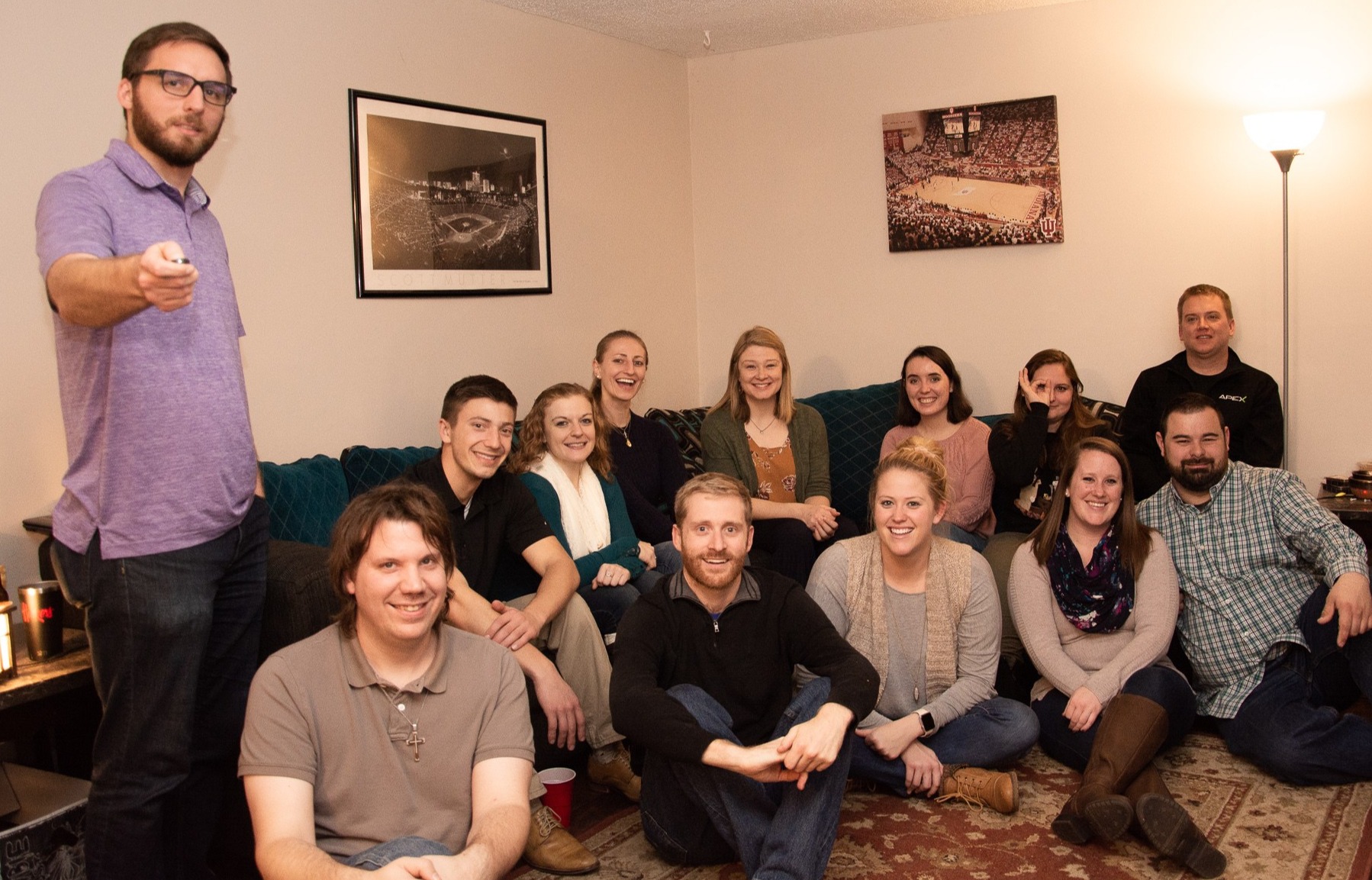 For more information on the following, call/text Wes Smith (260.452.6049) or check the Facebook group for updates.
Bible Studies
Sundays (dates listed below), 12 pm, Carmel site
Join us as we talk with Pastor Paul and Judy Borg about how we can join Jesus on his mission. Main course will be provided. Please bring a side to share. Check the Facebook group / Sunday bulletins for changes.
March 24 - Pizza
Apr. 28 - Tacos
May 5 - Italian
May 19 - Appetizer Bar
Fellowship & Service Events
Tuesday, March 19, 7 pm – Happy Belated St. Patty's Day Party
Let's celebrate St. Patrick's Day on this day with traditional Irish food, beer, and a movie. RSVP to Wes Smith (number above) and meet at his apartment (14465 Equality Blvd Apt 1A, Carmel, IN 46033).
Sunday, April 7, 12 pm – Lunch & Escape Room
Join us for an afternoon of lunch and a fun, and an interactive adventure game designed for everyone. The concept: You and your team are locked in a themed room where you have 60 minutes to find clues, solve puzzles, and discover keys and combinations to escape the room before your time is up! Tickets will need to be purchased in advanced, so RSVP to Liz Rehmer (260.227.1136) to reserve your spot! Tickets are non-refundable.
Sunday, April 14, 11 am – Palm Sunday Worship & Indianapolis Site Clean-up
Let's celebrate Palm Sunday with fellowship, worship, and service. Join us for the 11 am service at the Indianapolis site. Afterwards we will be cleaning up areas of the church. Lunch will be provided. For questions contact Lily McGhiey (317.514.8903).
Saturday, May 4, 7 pm – Star Wars Night & Pizza
"May the fourth" be with you and join us for a Star Wars movie night! Pizza will be provided, bring a side to share and your own drinks. Join us at Wes Smith's apartment (14465 Equality Blvd Apt 1A, Carmel, IN 46033).
Group Worship
April 18, Maundy Thursday, 7 pm - Church & Dinner
Join us during Holy Week for Maundy Thursday service at the Carmel Sanctuary, followed by dinner at the Pint Room.
Fishbowl Theology & Dinner
Meet up for dinner for a time of fellowship and great questions with a pastor/vicar.
Wednesday, May 15, 7 pm - At MashCraft (11069 Allisonville Rd., Fishers) with Pastor Dan.